(WB) A historic number of openly gay and bisexual lawmakers on Thursday were sworn in the U.S. House and U.S. Senate at the start of the 116th Congress.
Ten LGB lawmakers will serve in the House and Senate during the 116th Congress. Eight will serve in the House and two will serve in the Senate. That's a net gain of two from the 115th Congress.
House Speaker Nancy Pelosi (D-Calif.) swore in seven LGB members to the U.S. House in her role as presiding officer of the chamber.
The seven members consisted of three lawmakers who have previously served in Congress — Reps. David Cicilline (D-R.I.), Mark Takano (D-Calif.) and Sean Patrick Maloney (D-N.Y.) — and four freshmen lawmakers — Reps. Katie Hill (D-Calif.), Angie Craig (D-Minn.), Chris Pappas (D-N.H.) and Sharice Davids (D-Kansas).
Another openly gay member of the House — Rep. Mark Pocan (D-Wis.) — was present at the official swearing-in ceremony in the House Chamber, but didn't attend the subsequent photo opportunity.
In the U.S. Senate on the same day, Vice President Mike Pence in his role as president of the Senate swore in two LGB U.S. senators — Sens. Tammy Baldwin (D-Wis.) and Kyrsten Sinema (D-Ariz.).
Here are photos of Pelosi swearing in LGB members of the House: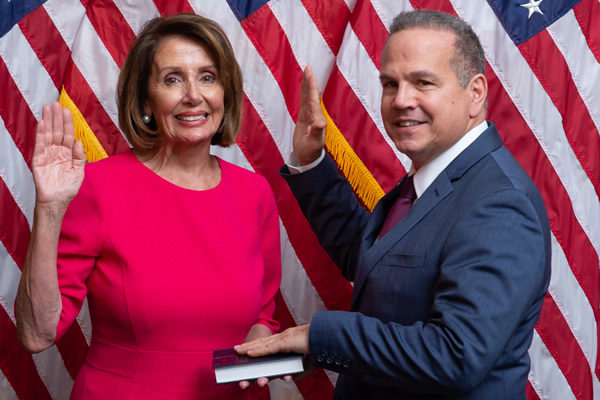 David Cicilline
Mark Takano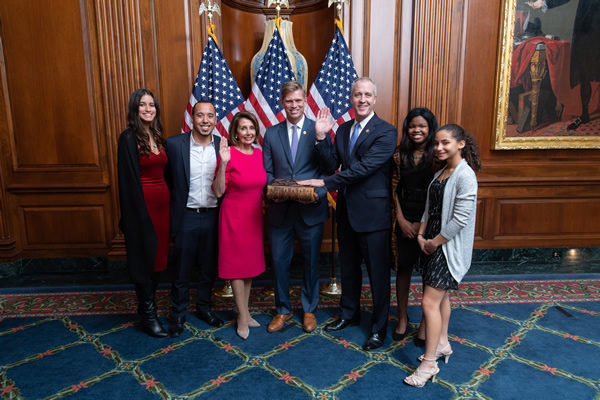 Sean Patrick Maloney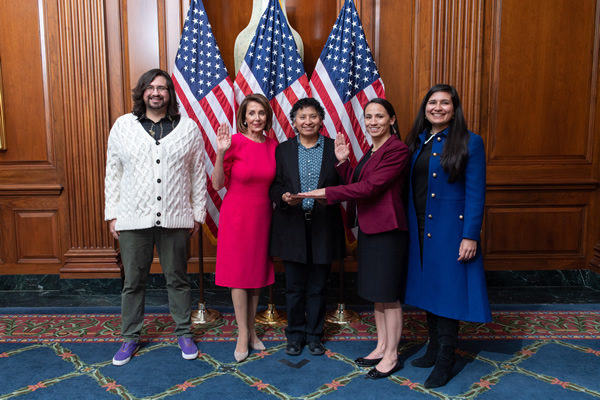 Sharice Davids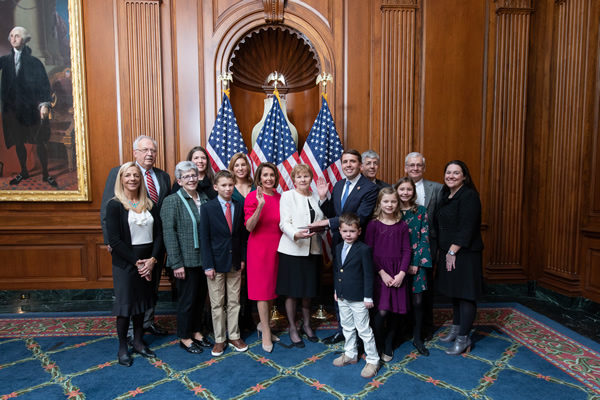 Chris Pappas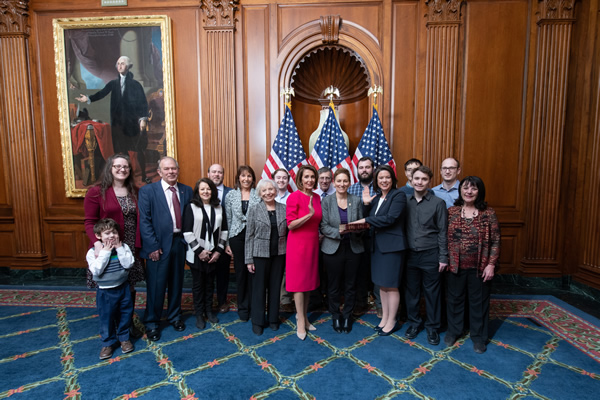 Angie Craig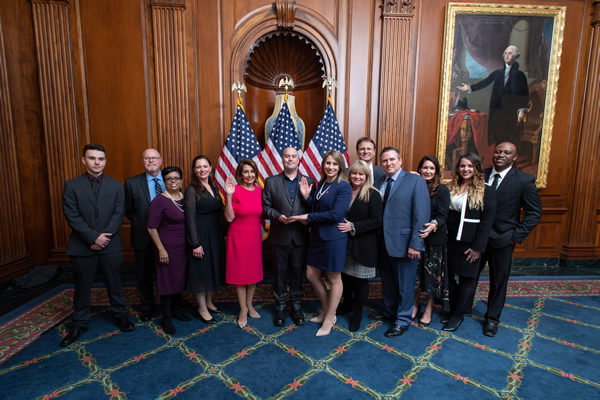 Katie Hill
Here's Pence swearing in Baldwin with her uncle, Guy Baldwin, Sr., holding the Bible: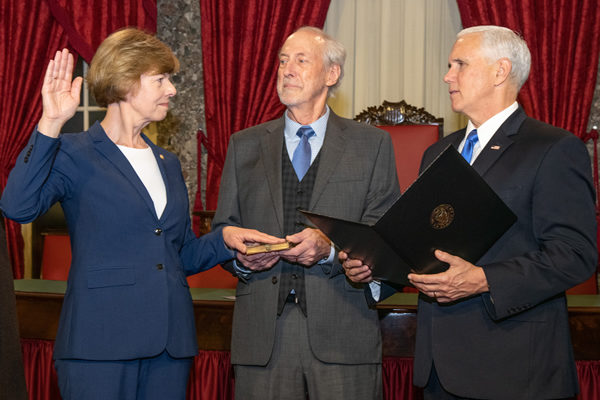 Here's Pence with Sinema, who was sworn in with a law book as opposed to a Bible: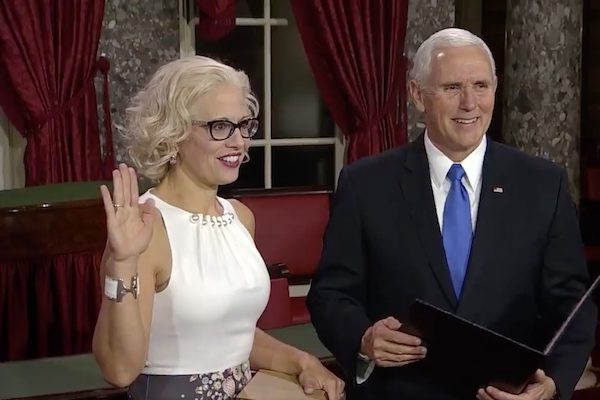 Kyrsten Sinema