(CNN) Supreme Court justices are meeting behind closed doors on Friday to discuss several cases on high-profile issues including religious freedom and a same-sex wedding flower arrangement, assault weapons limits, access to contraceptives, and so-called "faithless electors" in presidential elections.
Friday's conference is the first scheduled time the nine justices will meet face-to-face in 2020 to conduct business.
It comes ahead of what will be a momentous Supreme Court session in the midst of the presidential election. Already, justices are poised to rule on the future of hundreds of thousands of undocumented immigrants who came to the US as children. And they'll hear cases in March on President Donald Trump's efforts to
block the release of his financial information
to congressional and New York investigators.
The court will likely announce as soon as Monday which cases it will and won't consider.
Here are some of the top cases on Friday's list:
Arlene's Flowers and same-sex wedding
Justice will again consider whether to hear the case of a Washington state florist who declined to make an arrangement for the wedding of a same-sex couple, a move that could eventually result in a broader ruling on religious freedom.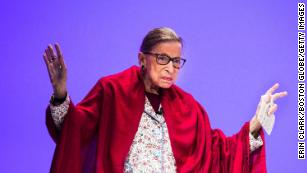 That
decision
came after the
US Supreme Court on appeal
sent the case back down to the state in 2018 to be considered in light of its
Masterpiece Cakeshop ruling,
in which a 7-2 court sided that same year with a Colorado baker who declined to make a cake for a same-sex couple in a ruling carefully tailored to the case at hand.
"Absent this Court's review, government officials will keep dragging 'reasonable and sincere people' of faith like Barronelle through the courts ... imposing ruinous judgments, and barring them from their professions simply because they hold disfavored views about marriage," Stutzman's lawyers
wrote to the high court
last September.
"Only this Court can resolve the numerous First Amendment conflicts these issues have created ... and set precedent that will protect people across the political spectrum in present and future cultural debates."
CNN Supreme Court analyst Steve Vladeck said this week that the case could give the court an opportunity to issue an opinion on the broader issues it "dodged" two years ago in Masterpiece Cakeshop.
"In its narrow holding, the justices dodged a broader decision about when the religious beliefs of the owners of a secular business require an exemption from local and state anti-discrimination laws, such as laws banning discrimination on the basis of sexual orientation," said Vladeck, a professor at the University of Texas School of Law.
"But this case is one of many in the pipeline asking the Court to take up and resolve that issue -- especially now that Justice (Brett) Kavanaugh has replaced Justice (Anthony) Kennedy, which may portend a majority that's more inclined to side with the business owners in these disputes," Vladeck added.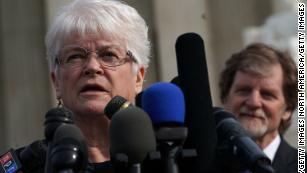 Washington Attorney General Bob Ferguson, who is representing the state in the case, told CNN the issue is "well settled in courts all across our country at every level."
"You cannot violate a civil rights statue under the guise of religious liberty," he said in an interview. "The Supreme Court could take it if they want to, but it's not like there's some big dispute going on out there."
Kristen Waggoner, an attorney with Alliance Defending Freedom, the group representing Stutzman, said the court "has an opportunity to resolve many important legal issues left unanswered" following Masterpiece Cakeshop.
"A denial will finalize a flawed Washington court ruling that strips away Americans' right to live and work according to our deepest beliefs," she told CNN. "That hurts Americans no matter their religious beliefs."
'Faithless electors'
Three presidential electors in Washington state who voted for Colin Powell in 2016 rather than Hillary Clinton and were fined under state law want the US Supreme Court
to take up their appeal
and decide whether a state can bind an elector to vote for the state's popular vote winner.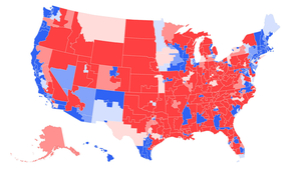 "The issue is undeniably important: presidential elections in the Electoral College will be increasingly close, and could literally turn upon whether electors have a constitutionally protected discretion," Lawrence Lessig, a lawyer for the so-called "faithless electors," told the justices in
court papers
.
Overall, 10 of the 538 presidential electors in 2016 voted or attempted to vote for someone other than their pledged candidate, Lessig noted.
In May, the Washington state Supreme Court
held
that the state could regulate the vote of an elector either directly or indirectly. But in August, a federal appeals court ruled that a similar Colorado law was
unconstitutional
.
"There is nothing in the federal Constitution" that allows a state to remove an elector or nullify his vote, a three-judge panel of the 10th US Circuit Court of Appeals held. "The states may not interfere with the electors' exercise of discretion in voting for the President and Vice President."
Most states currently require some kind of a pledge from an elector to vote for the party's candidate.
The Washington state challenge is brought by Peter Bret Chiafalo, Levi Jennet Guerra and Esther Virginia John, who were nominated as presidential electors for the Washington Democratic Party for the 2016 election. Hillary Clinton and Tim Kaine received the most popular votes in the state for president and vice president, respectively.
The three electors voted for Powell for president. For vice president, Guerra voted for Washington Democratic Sen. Maria Cantwell, John voted for Maine Republican Sen. Susan Collins and Chiafalo voted for Massachusetts Democratic Sen. Elizabeth Warren.
---